Dr Olivier Ghez
MD
Consultant Congenital Cardiothoracic Surgeon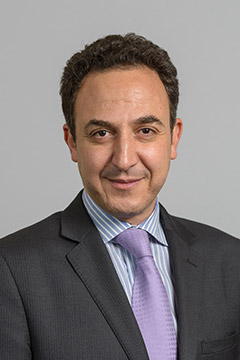 Olivier Ghez is a consultant congenital cardiothoracic surgeon. He trained in Marseille, Harvard, Great Ormond St and Paris where he was awarded the prestigious Medaille d'Or. He was appointed as consultant in paediatric cardiothoracic surgery at the Royal Brompton Hospital in 2008 and has subsequently become Chair of Children's Heart Services.
He has an international reputation for excellence in the sphere of cardiac surgery in infants, children, teenagers and young adults. He operates at the Royal Brompton Hospital, the Harley St Clinic and the Centre Cardiothoracique de Monaco, as well as around the world with the Chain of Hope charity.
He is a fellow of the French College of Thoracic and Cardiovascular Surgery, the European Association for Thoracic and Cardiovascular Surgery and the Society for Cardiothoracic Surgeons in Great Britain and Ireland. He is active in the field of research being an Honorary Senior Lecturer at Imperial College, and has published more than 50 scientific papers.